For many years Patrick Robin has welcomed talented, young luthiers who train along side of him and become his assistants. He enjoys sharing the daily life of his violin making atelier with them, the wood shavings and the music, as well as the recurring and fruitful questions which are the daily bread of our trade.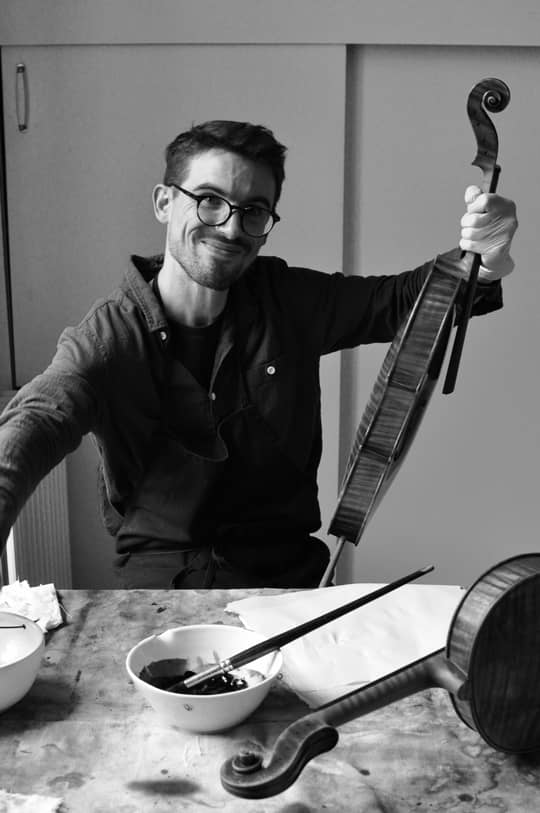 Roland Belleguic, one of the most gifted makers of his generation is Patrick Robin's current assistant and has been so since 2015. Born in Quimper in 1990, Roland spent his adolescence drawing anything and everything. He also developed a taste for wood working which led him to become a carpenter, a trade he practiced for six years. At the same time he discovered music and took up the guitar. That's when his talents and motivations fused and led him to the study of instrument making at the National School of Lutherie in Mirecourt where he earned his Diploma in Arts Craftsmanship. The research he now does on the design of classical instruments are inspiring him to craft instruments modeled on those made by the Amati family, the family that influenced the Cremona School for generations starting in the 16th century.
He is currently studying the viola with François Hetsch, professor at the National Conservatory in Angers.
In 2018 Roland Belleguic was a finalist in the 15th International Luthier Competition in Cremona and was awarded an Honorable Mention.
In May 2021, he was a finalist with a violin he presented to the 14th Henryk Wieniawski Violin Making Competition in Poznan.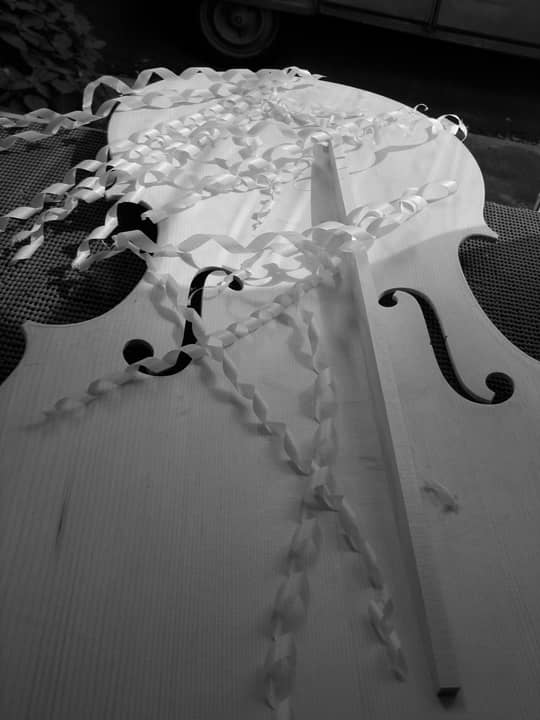 Viateur Roy
Patrick Robin's student and assistant from 2009 to 2019
Antoine Cauche
Assistant and Élève de Maître d'Art, from 2001 to 2008
Marcus Klimke
Patrick Robin's student and assistant from 1995 to 2001