For many years Patrick Robin has welcomed talented, young luthiers who train along side of him and become his assistants. He enjoys sharing the daily life of his violin making atelier with them, the wood shavings and the music, as well as the recurring and fruitful questions which are the daily bread of our trade.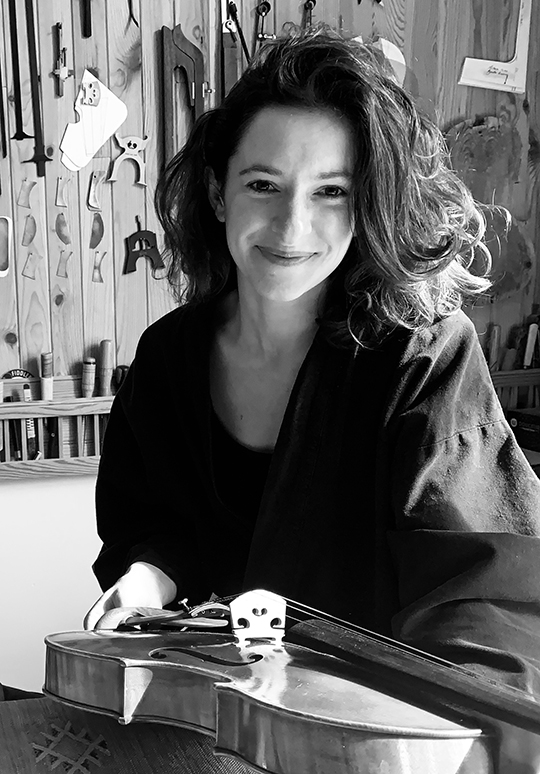 Camille de Tredern was born in Paris in 1991.
A music lover from early childhood, she studied the piano with passion.
Also very interested in manual activities, she naturally turned to violin making after passing a scientific baccalaureate. She began by studying cabinet making at the famous Ecole Boulle in Paris, then chose to study string quartet instruments making at the Mirecourt school, in the Vosges.

After graduating with honours in 2014, she expanded her experience by working in several workshops of violin makers, including Charles Coquet in Paris, Paul Belin in Frankfurt. In 2021, she makes a cello in collaboration with Jean-Louis Prochasson for the Fondation Talents et Violon'celles in Paris.
At the beginning of 2022 she joined Patrick Robin's workshop where she became his assistant.
Camille de Tredern is a prize winner of the "Violas" violin making competition in 2021 where she won three "Coup de Coeur" from the jury of musicians and violin makers for a viola made in duo with Roland Belleguic.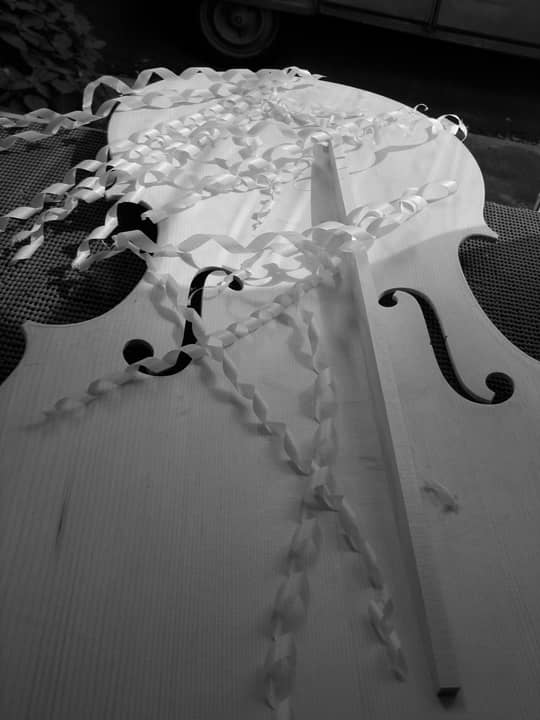 Roland Belleguic
Patrick Robin's student and assistant from 2015 until 2022
Viateur Roy
Patrick Robin's student and assistant from 2009 to 2019
Antoine Cauche
Assistant and Élève de Maître d'Art, from 2001 to 2008
Marcus Klimke
Patrick Robin's student and assistant from 1995 to 2001