The instruments of Patrick Robin are played by soloists and members of prestigious ensembles and orchestras such as : Berlin Philharmonic, Vienna Philharmonic, Philharmonique de Radio France, Opéra de Paris, Orchestre National d'Ile de France, Opéra de Lyon, Orchestre National de Lyon, Wiener Kammerorchester, Wiener Volks Oper, Tonkünstler-Orchester Niederösterreich, Danish Radio Orchestra, Helsinki Philharmonic, Gürzenich Orchester Köln, Munich Philharmonic, Elbephilharmonie Orchester Hamburg, Mariinsky Orchestra Saint Petersbourg, Hong Kong Philharmonic, etc.
Many foundations have commissioned instruments from Patrick Robin to lend to young artists : the Royal Academy of Music in London, the Deutsche Stiftung Musikleben, the Finnish Cultural Foundation, the Järnåker Foundation in Stockholm, Dextra Musica in Norway, the Carl Nielsen Academy of Music in Denmark, the Mécénat Musical Société Générale, Musique et Vins au Clos Vougeot, the El Pasito Foundation, the Talents & Violon'celles, the Fondation Safran, Strings for Talent Fondation in Belgium.
He counts many talented musicians amongst his clients.
Tabea Zimmermann, violist and pedagogue – Thomas Zehetmair, violinist and conductor – Renaud Capuçon, violin, viola – Baiba Skride, violin – Suyoen Kim, Artemis Quartett, Concertmaster Konzerthaus Orchester Berlin – Deborah Nemtanu, viola, violin, Concertmaster Orchestre de Chambre de Paris – Raphael Wallfisch, cellist – Nicholas Cords, violist and pedagogue, Brooklin Rider, Silk Road Ensemble – Ludwig Müller, violin, Aron Quartett, Konzertmeister Wiener Kammerorchester – Barna Kobori, violin, Aron Quartett, Wiener Kammerorchester – Georg Hamann, viola and violin, Aron Quartett, professor MDW Vienna – Florence Malgoire, baroque violin, conductor – Alain Meunier, cellist and pedagogue – Alexander Gheorghiu, violin, Konzertmeister Tonkünstler-Orchester Niederösterreich – Theodora Geraets, violin, professor Royal Conservatoire Den Haag – Marie-Annick Nicolas, violin, professor HEM Geneva – Na Mula, cello, Principal of the Middle School of The Central Conservatory Beijing – David Quiggle, principal viola, London Philharmonic – Eric Levionnois, principal cello, Philharmonique de Radio France – Jean-Baptiste Brunier, principal viola, Philharmonique de Radio France – Alexander Steinberger, violin, Wiener Philharmoniker – Helmut Nicolai, viola, Rosamunde Quartett – Raphael Bell, principal cello, Antwerp Symphony Orchestra – Pierre Augustin Lay, baroque cello, Concert de la Loge – Sabine Stoffer, baroque violin, Ensemble Meridiana – Kyoungmin Park, viola, Berliner Philharmoniker – Yuri Baranov, viola, Mariinsky Theatre Orchestra, Saint Petersbourg – Zhu Mu, cellist, professor, Central Conservatory Beijing – Hande Küden, violin, Berliner Philharmoniker – Frédéric Kirch, principal viola, Orchestre de la Suisse Romande – Paul Ben Soussan, principal cello, Orchestre National des Pays de la Loire – Gabrielle Lester, violin, pedagogue Royal College of Music – Pauline Sachse, viola, pedagogue Musik Hochschule Lübeck – German Tcakulov, viola, Symphonieorchester des Bayerischen Rundfunk – Teresa Schwamm, Armida Quartett, principal viola, Philharmonisches Staatsorchester Hamburg – Johanna Staemmler, violin, Armida Quartet – Yann Levionnois, cello, Quatuor Hermes – Tian Bonian, principal cello, Gürzenich Orchester Köln – Elissa Cassini, violin, Duplexity Concerts – Sun Yu, viola, pedagogue CAIS Hong Kong – Yulia Kopylova, violin, Concertmaster Sinfoniesorchester Basel – Sergej Bolkhovets, violinist and conductor – Muriel Razavi, viola – Jean-Baptiste Magnon, principal viola, Opéra de Lyon – Elisabeth Wallfisch, violin, pedagogue and conductor – Yoshiko Arai, violin, Quatuor Jean Sibelius – Seppo Kimanen, cello, Quatuor Jean Sibelius – Ronald Birks, violin, Quatuor Chilingirian – Simon Fordham, violin, Münchner Philharmoniker – Jouko Mansnerus, viola, pedagogue Sibelius Academie Helsinki – Olli-Pekka Karpinnen, viola, Arkadia-Kvartetti – Annick Roussin, violin, professor Ecole Normale de Musique de Paris – Liz Moore, principal violin, Orchestra Castilla y Leon – Laurits Larsen, violin, Larsen Strings – Jong Young Lee, cello, pedagogue Seoul – Veronika Gottfried, violin, Stringfizz Quartet Wien – Julian Shaw, viola, Shaw Trio – Nathalie Shaw, violin solo, Pittsburg New Music Ensemble – Jacob Shaw, cello, Scandinavian Cello School – Jacques Bonvalet, violin, quatuor Midi Minuit – Thalie Michalakakos, cello – David Chivers, baroque violin – Marie Pierre Vendôme, violin, Ensemble Vol de Nuit – Christophe Oudin, cello, quatuor Midi Minuit – François Hetsch, viola, pedagogue – Elodie Michalakakos, violin, Les Solistes Français – Michael Tafforeau, cello, Elixir Trio – Grégoire Lefebvre, principal viola, Orchestre National des Pays de Loire – Le Quatuor Annesci – and many more talented musicians who cannot all be mentioned here.
"Thank you, dear Patrick Robin, for building this outstandingly beautiful viola for me. You have combined a rich, voluminous, well defined, and yet sweet sound with an outstandingly comfortable playability.
Day after day, the viola and I are building stronger bonds ! It is a pleasure, a challenge and a relief to enjoy the result of your knowledge, handcraft, mastery and humanity – all of which one can feel in your instruments ! I am proud and happy to play your viola and to see and hear it develop with every new piece 'we' play together. Thank you !!
Yours, sincerely"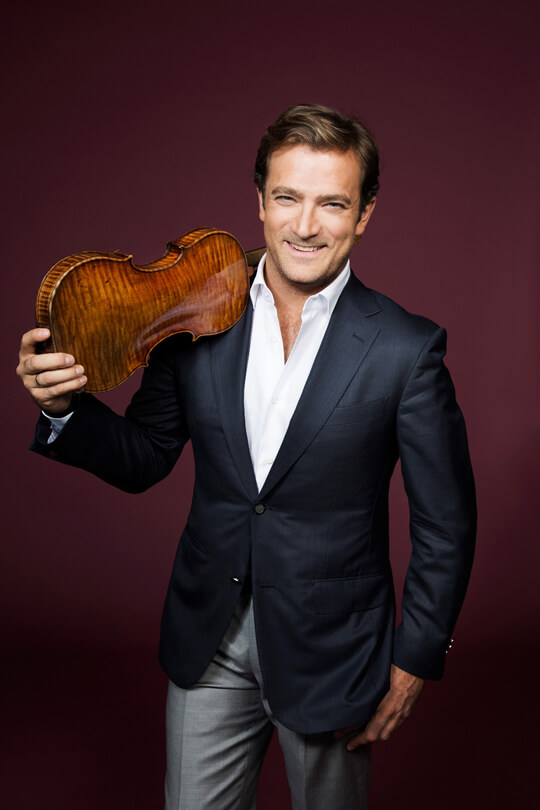 "
The particularity of
Patrick's instruments is the way one is immediately taken by their sound, which is both
sweet
and powerful – near to what I love in antique instruments like the Stradivarius or Guarnarius. From the start his instruments sound warm and noble, and what they develop afterwards
only makes it better
.
"
"
Patrick Robin is very simply an artist. What strikes me with him, a man of rare kindness and generosity,
is his sensitivity to our very dear instrument. He knows the very soul of the cello. He feels it. He makes it live through the various instruments I have had the great pleasure, each time, to have played. That's Patrick, an artist and a friend.
"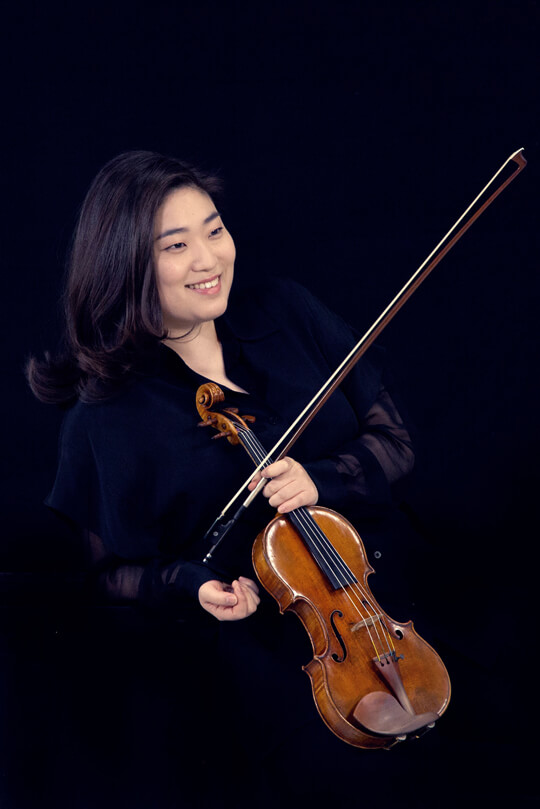 "I got my violin from Patrick Robin in July 2019, and it was one of my first experiences with new making. I was captivated by the idea to be part of an instrument from its very beginning. When I finally got to play on the violin, I felt immediately, that it belonged to me, that I wanted to work with its sound and soul. It has enriched my life as a musician to work with Patrick, who instantly understood my idea of sound and sound production. He has built this violin with such sensitivity and I believe that it will inspire and support me in my playing."
Suyoen Kim
First Concertmaster, Konzerthausorchester Berlin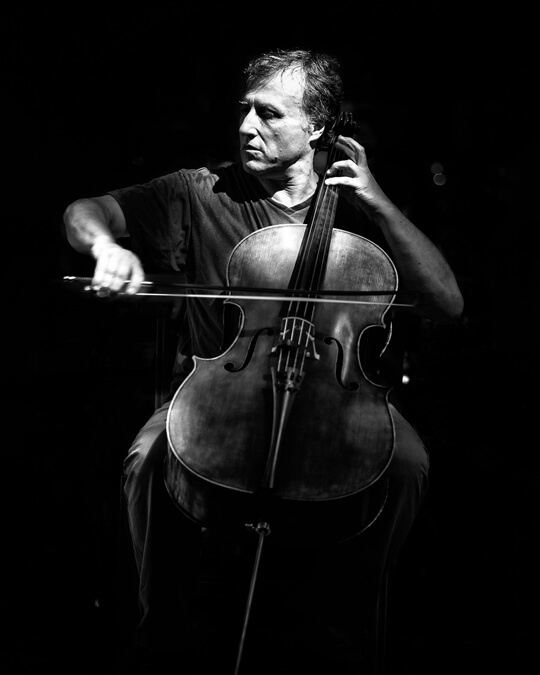 "It is an honor and great privilege to be the owner of a wonderful cello made by Patrick Robin. I have played this beautiful instrument in many concerts, and have recorded on it concerti by Bartok, Dorati, Seiber and Schumann for the Nimbus label. The clarity and flexibility of the tone are a joy to experience, let alone the exquisite beauty of the great craftsmanship."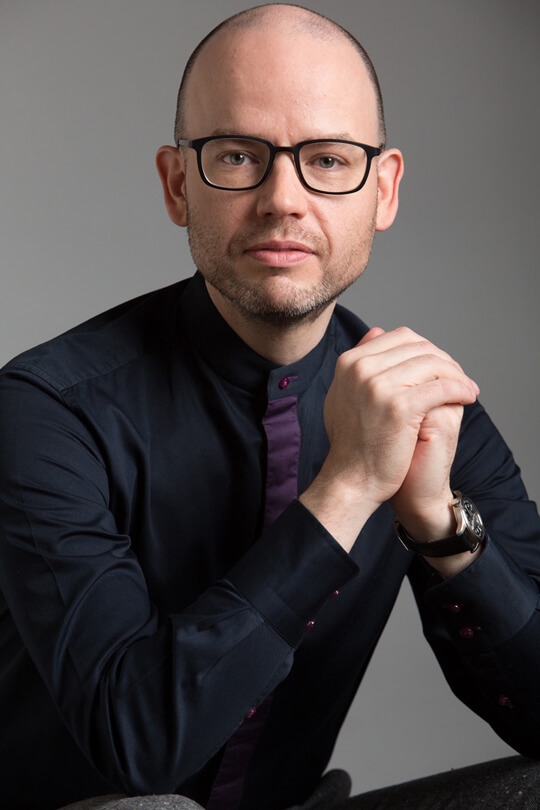 "As I have sought to fundamentally change some aspects of my playing style and approach, Patrick Robin's viola has been a wonderful and faithful companion. It possesses multiple tonal layers and has an innate flexibility that seems to consistently strike the right balance between my needs as an artist, the needs of the music, and the needs of the audience. We should ask the best modern instruments to do far more than just project – they should inspire and teach. Patrick's viola does so every day."
Violist Brooklyn Rider
Co-Artistic director of Silkroad
Professor New England conservatory
"It is an honor and great privilege to be the owner of a wonderful cello made by Patrick Robin. I have played this beautiful instrument in many concerts, and have recorded on it concerti by Bartok, Dorati, Seiber and Schumann for the Nimbus label. The clarity and flexibility of the tone are a joy to experience, let alone the exquisite beauty of the great craftsmanship."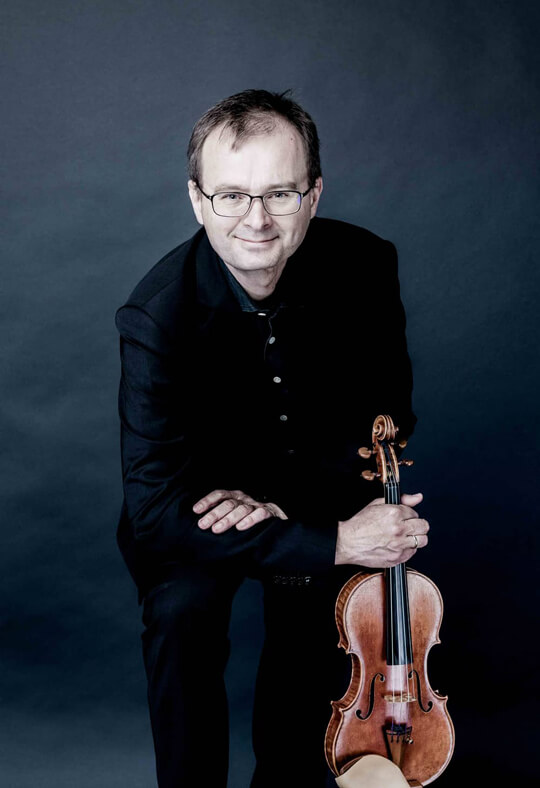 "When I received my "Robin" in 2006 I played the first quartet concert on it after two days and ever since felt that I own a great instrument and partner which lets me express all my musical ideas without ever having to worry not being heard even in the biggest halls. I also own a very nice G.B.Guadagnini which Patrick adjusted and looks after as well and I share my concerts and recordings very evenly between the two instruments without ever missing the old violin when I am playing on the younger sister. Thank's a lot dear Patrick for making such a great violin for me !"
Konzertmeister Wiener Kammerorchester
Aron Quartett Wien
Korngold Ensemble Wien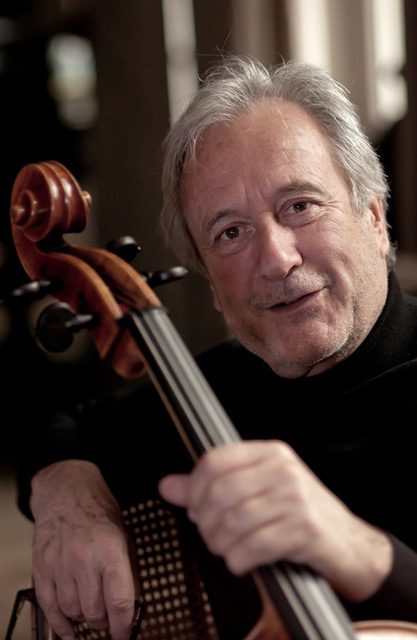 "Everyday for ten years now I have been playing on a splendid instrument from the hands of Patrick Robin, hands guided by his subtle intuition and skill. May that prelude suffice to express the joy and emotion I have each day when I pick it up to play, its beauty being equally matched to the quality of its sound.
My life as an instrumentalist has been touched by encounters with the finest of 18th century Italian makers (from Tecchler to Grancino, but also Ruggeri and Stradivarius) and as it peacefully reaches its culmination, there comes the realization that the passage to 21st century French lutherie does not constitute a step backwards but a recognition of the splendid and very special characteristics of high French lutherie, a world that only reveals itself completely when market-driven demands and mirages have been cast aside… My own Master, Maurice Maréchal, with his incomparable sound had also taken this same journey, and what a beautiful journey it is. Merci to you Dear Patrick!"
May 20, 2021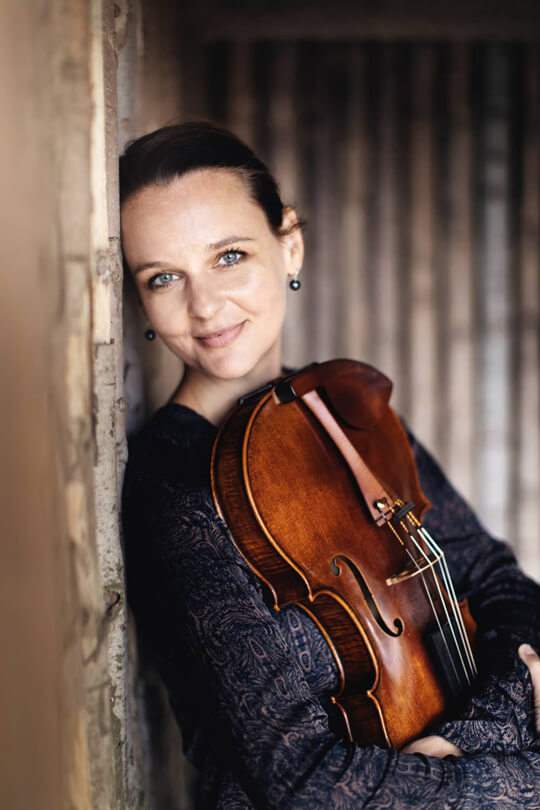 "Patrick Robin besitzt die seltene Gabe die Persönlichkeit des Musikers im Kern zu erfassen und in den Bau seiner Instrumente einfließen zu lassen !"
"Patrick Robin possesses the rare gift of recognizing the personality of the musician at its core and incorporating it into the construction of his instruments !"
Alto, Professor Musikhochschule Lübeck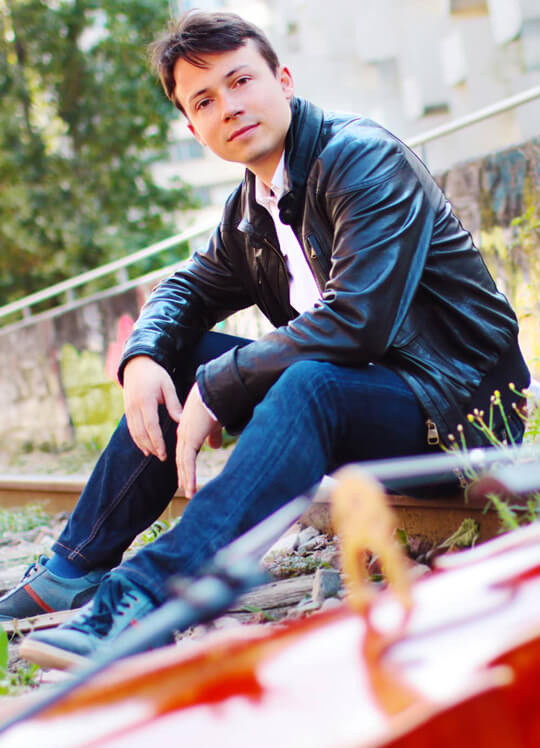 "
There are dates one never forgets. July 29, 2005 is the day I met the cello which accompanies me today and with which I have been able to grow and develop – through studies, competitions, and concerts. Taking turns as my working instrument, my traveling companion, and my partner on stage, it has especially been the catalyst in my search for sound. Everyday it has helped me refine what I imagine my "voice" to be and how to best
–
develop the instrument's intrinsic qualities – high notes that are both very warm and round, bass notes that are tonic, a power that allows the cello to be easily heard above the orchestra in a concerto. And with it all a great
evenness
over the four strings which gives ease to my playing. As cellist of the Hermès Quartet, the work I've done with Patrick finds itself in our quartet work where we continually seek a sound that is both
personal
to each of us but also united as a single instrument. This is the search that
nourishes
our work, the work which is the very base of our "trade". And it is instruments like this cello that make that work possible.
"
"I have been lucky to play this violin from Patrick Robin for 15 years now. From the beginning it had a carrying, resonant and bright tone which would go right through the hall. It is easy to play solos from the first chair of an orchestra with it, but also blend within the group. That said it also works for chamber music and smaller ensembles because the sound can modulate very well and I can connect myself with this instrument. This violin is my first "to go" instrument I have chosen against some big names in the ancient violin tradition. It has something special which is not so easy to find anywhere else. I have been playing good and bad concerts on it all over the world. So we know each other well and are sort of mates, friends through some situations."
Konzertmeister, Tonkünstler Orchestra, Wien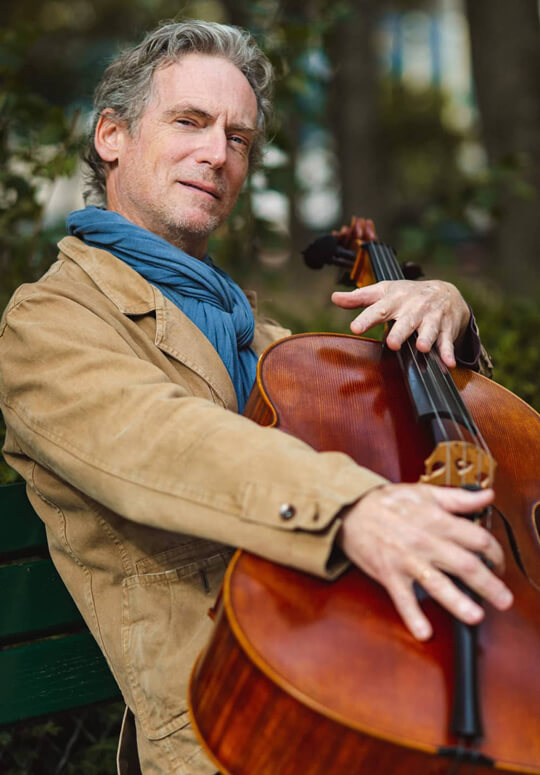 "
1994, my first "Robin" cello with a
fulsome
red varnish, just as I like; 2005, my son Yan's cello; 2009, my second son, Ludovic's viola; 2014, my wife, Hélène's viola; and 2015 my second cello – a beautiful, dark stranger…a family history and a privileged relationship with Patrick's philosophy of
work! Ordering an instrument from Patrick means seeking a new encounter; it means thinking that the world of sound that is known and familiar must be open to new possibilities; it means wanting to discover in a new instrument a unique
personality
capable of influencing one's playing
through the process of getting to know it…just as couples do in life. Here are two examples. The open strings on my cello bring such luminous
resonance
to my phrasing that I have practically changed all my fingerings to make maximum use of them! The quality of the pianissimi… where many instruments simply lower the volume, this cello gives me the feeling of physically communicating a more textured sound, quality of sound that carries a presence that wants to linger in the nuance and delay the crescendo…this instrument leads me to explore the mysteries of the tiniest nuances. The musical discourse then becomes an exchange that is both constant and immediate between our two personalities… Exciting !
"
Principal cello Philharmonique de Radio France
"Patrick Robin made me an instrument that surpassed my imaginings. The low notes are round and voluptuous. They concord perfectly with the radiant, almost sunlike, high notes. Together they give me perfect projection. Beyond the impressive quality of craftsmanship of the instrument and its perfect adaptation to my own physique, my violin is easy to play and is stable under all conditions, even through the demands I make on it when playing baroque music. This violin is the voice I was searching for."
Baroque violin, Ensemble Meridiana, Les Passions de l'Âme, Ensemble Otium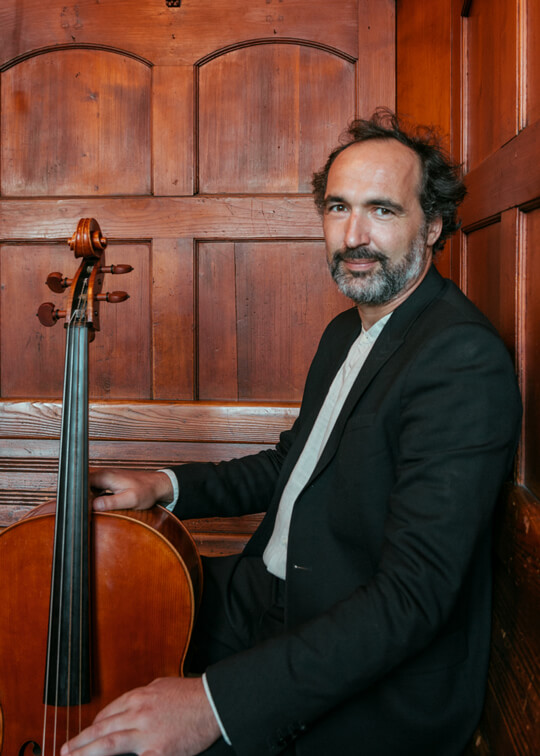 "I ordered a baroque cello from Patrick in 2004. I had been looking for an instrument for five years and I had very clear ideas on what I wanted. My instrument is a variation of an Andrea Guarneri. It is powerful, supple, and stable. It allows me to take up the entire repertory from the Renaissance to the first half of the 19th century. What continues to fascinate me is its immense store of colors throughout the entire pitch range." It has been a daily pleasure to play on it from the very beginning."
Baroque cello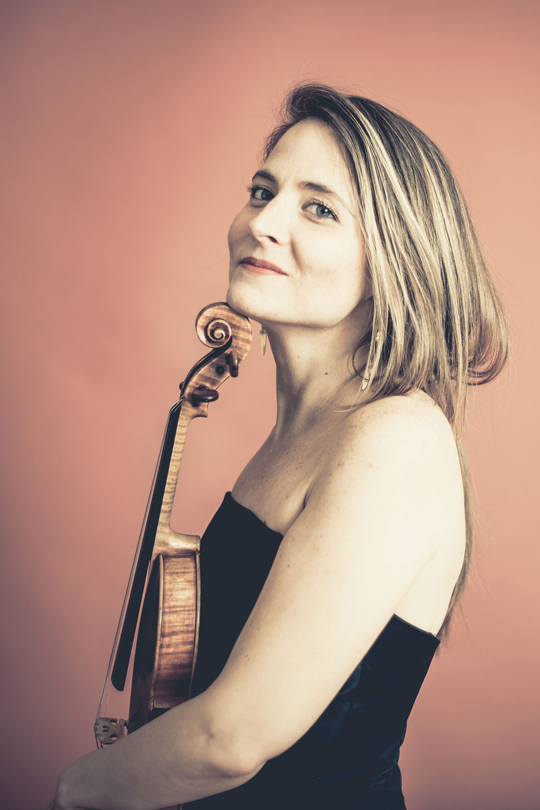 "The bond between the musician and the instrument is of an intimacy difficult to describe, one being the voice of the other and vice versa. Therefore, having a luthier of Patrick's talent, intelligence and sensitivity in the mix is a rare privilege. Fortunate to have played many of his violins, I absolutely love the one he made for me in 2005. It continues to bring me joy in all situations, with its luminous, rich and communicative sound. Colleagues are always impressed with it and ask me enviously what kind of violin I play on !  Because Patrick is incredibly sensitive to the musician's needs, I wish for everyone to have the opportunity to know him and play his magnificent instruments."